If you were asked to turn what you saw and thought into a painting, how would you express it? If it was a young Mondrian, he might have recorded everything his eyes observed truthfully, and used soft colors and brisk rhythms to give his personal feelings most intuitively.
In his later years, Mondrian would definitely answer with various grids composed of vertical and horizontal lines, telling you that art should be divorced from the external form of things, not to be deceived by the fancy appearance of things, and to pursue something more essential and pure.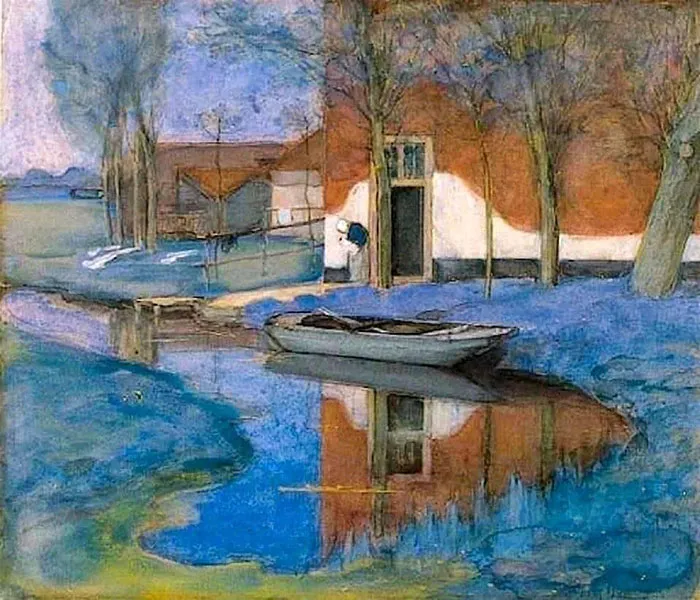 Many people know Mondrian from his red, yellow and blue primary colors, black and white double non-geometric lines, and he is "the most influential Dutch artist" after Vermeer, Rembrandt and Van Gogh. Mondrian used red, yellow, and blue squares to draw all things in the universe, and advocated that the inner peace of all things could be observed through right angles.
But in fact, as the founder of abstract art, Mondrian's painting style did not start from the abstract school. In the earliest period, he explored and explored step by step in figuration and nature. In his early years, he painted many realistic figures and landscapes. .
"I like to draw flowers, not bouquets, one at a time, so I can better express its sculptural structure."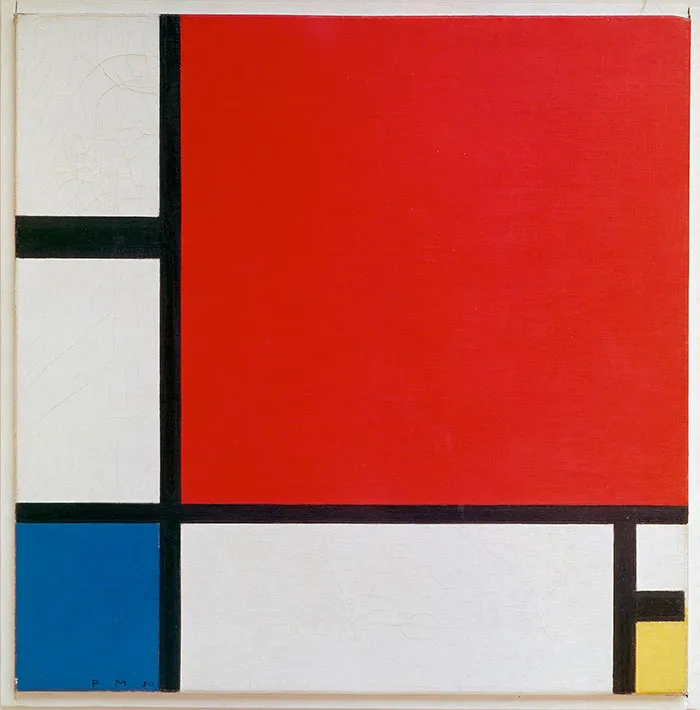 Mondrian
So as one of the founders of the non-figurative school and the pioneer of the geometric abstract school, how did Mondrian move from the figurative to the abstract? Such an astonishing change may be explained by looking back at his educational experience and background.
He first learned to paint with his uncle of the Hague School. The Hague School advocates the use of realistic techniques to depict local customs and landscapes, and often uses sad tones in his creations, so it is sometimes called the "Gray School".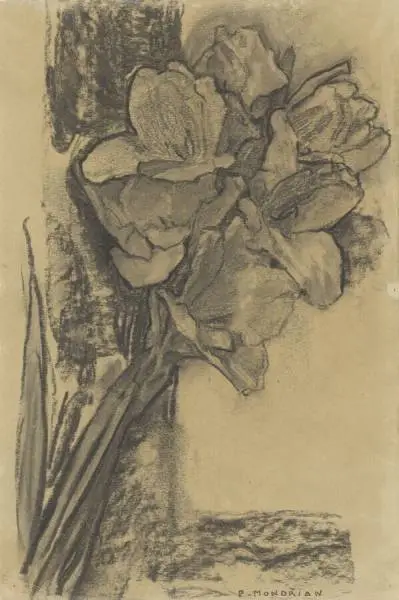 The experience of studying with his uncle laid the foundation of realistic painting for Mondrian. In 1892, Mondrian entered the National Academy of Arts in Amsterdam, where he received academic training and established his profound realistic ability.
The Netherlands at that time inherited Miller's romantic approach, and Mondrian mainly painted the scenery around Amsterdam, and often repeated a theme.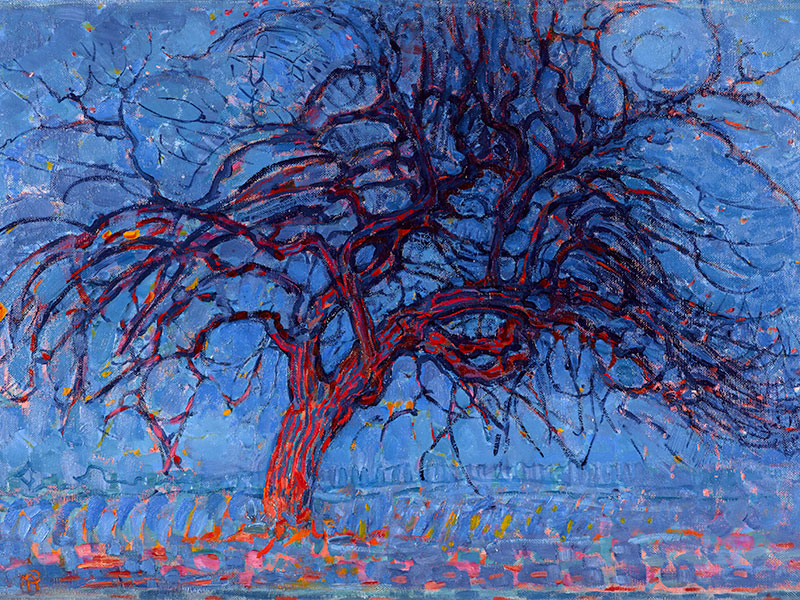 Different from the works of Van Gogh, Vermeer, and Rembrandt of the same country, Mondrian's works, whether in color, structure, or composition angle, although not symmetrical, have a strange sense of balance, which can be felt Surging vitality and emotions.
Mondrian did not perpetuate the classical romanticism, he was not interested in exaggerating and beautifying facts. In his view at this time, the world in which he lives is the embodiment of absolute beauty, and the highest goal of art is to copy nature.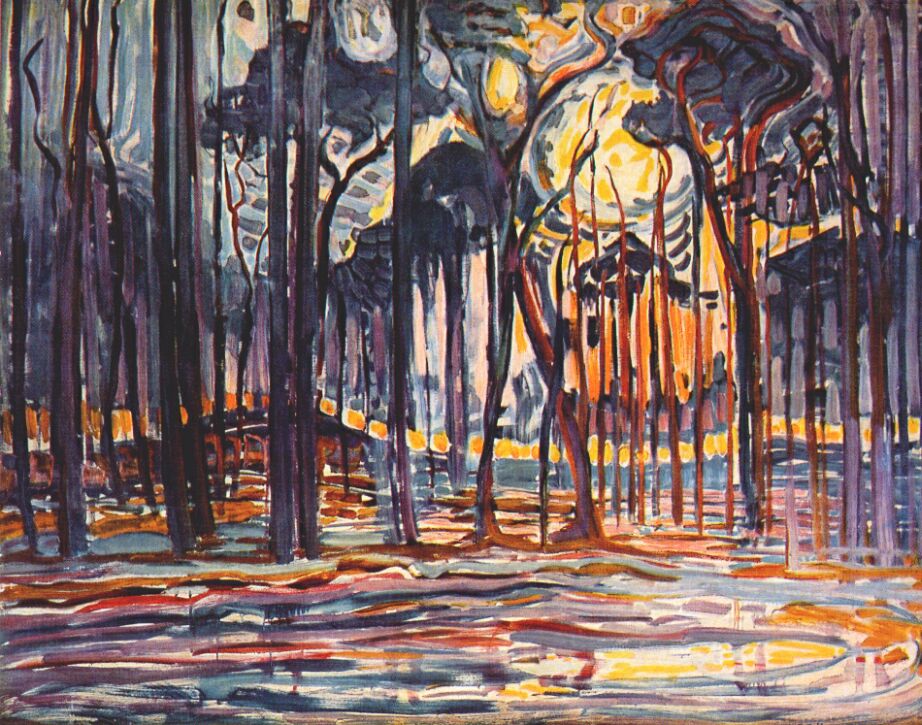 During this period Mondrian came into contact with Theosophy, which transformed his artistic thinking. The power of religion endowed him with curiosity about mysticism, and he tried to express the "pure truth" hidden in all things in the universe through his artistic creation. This undoubtedly helped him to explore and transform his personal art form in the later period.
Due to the development of the times, art has gradually broken away from the shackles of religion and politics, so the artists at this time turned their perspective more to themselves, trying to describe and express their inner emotions and wishes through different methods, so they no longer pursued the figurative Realistic approach.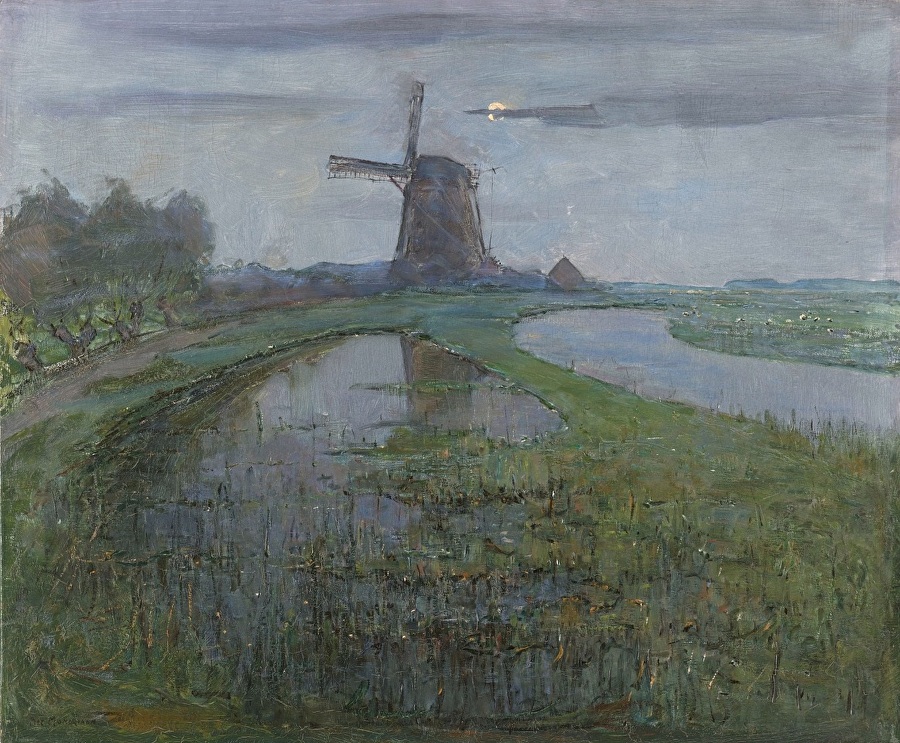 The changes in the creative environment made Mondrian realize more and more clearly that the old art could no longer satisfy the expression of its own personality. So from 1907, Mondrian gradually embarked on the road of "simplifying figurative painting".
Cubism was established by Georges Braque and Picasso in 1908 and has since developed into the current avant-garde genre. Its prosperity coincided with Mondrian's pursuit of spiritual expression at this time, so he immediately took the time to travel to Paris and began to absorb the essence of Cubist painting.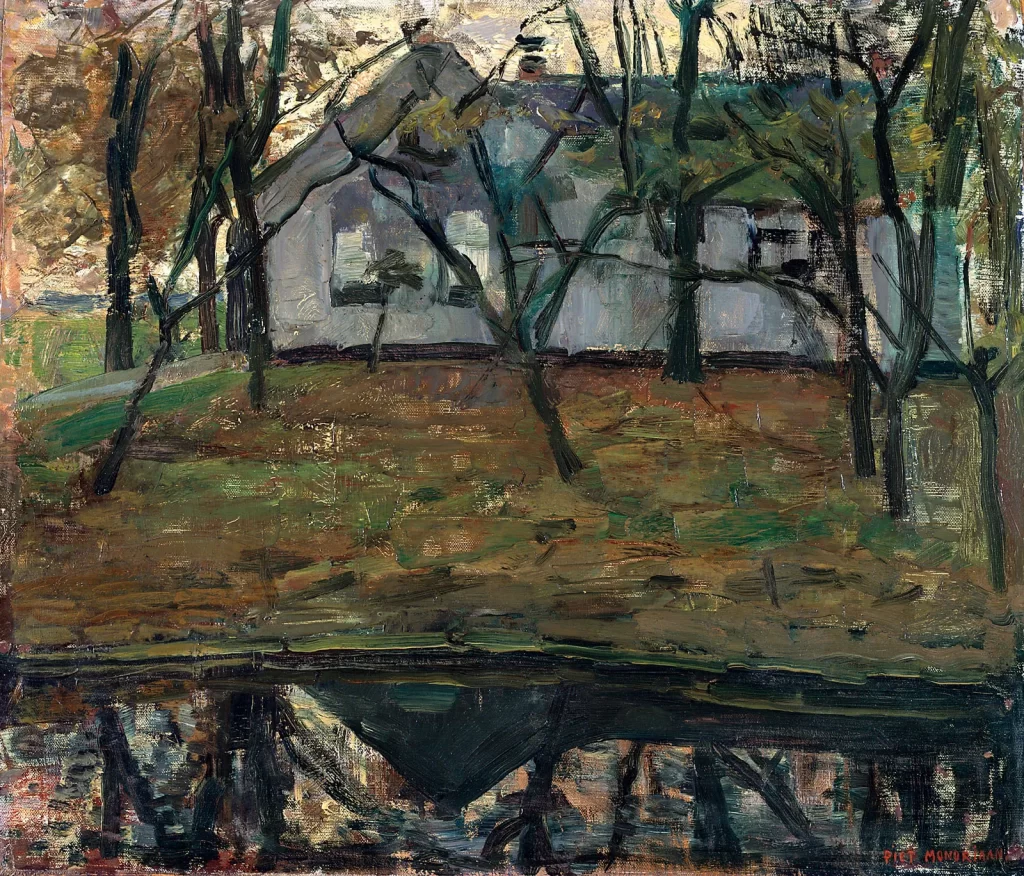 After moving to Paris in 1912, Mondrian began to paint in the Cubist style, using vertical and horizontal lines to express abstract landscapes, focusing on the structure and organization of the image, preferring to use gray, green, and ochre in color. The balance of colors and areas to achieve picture harmony and perfection.
However, although Cubism had a huge influence on Mondrian's artistic path, if you scrutinize his paintings during this period, you will find that he did not follow the path of Cubism all the time. Mondrian realized that Cubism did not fully realize the expression of "pure reality". The ultimate goal of art should be to restore the representational reality to its most essential structure: plane, color, rhythm and rhythm.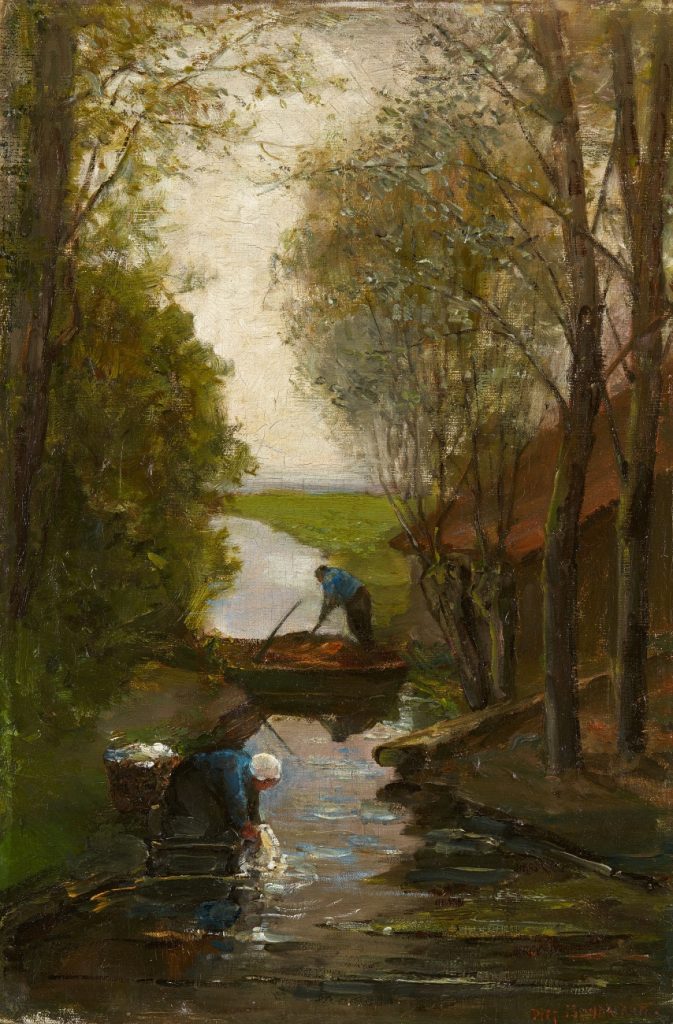 Therefore, after being trapped in the Netherlands due to World War I in 1914, Mondrian stayed in the Netherlands to work on "new shapes in painting", and stirred up neo-plasticism with some like-minded friends, and three years later worked with Dossberger De Stijl (Style Magazine) was published, and the idea of ​​De Stijl was officially announced to the world. In the magazine, Mondrian published his famous theory of "Neoplasticism", arguing that "abstract is the purpose of art."
In the theoretical system of the Deign school, the figurative characteristics of objects are simplified to a simple combination of points, lines and surfaces. Not only that, but it also has a new definition of color: Deignists believe that the function of color is not limited to "decoration" at this time, and its power in the function of "dividing space" should not be underestimated.
At this time, Mondrian had gotten rid of the previous title of "figurative painter" and gradually moved towards the door of non-figurative painting.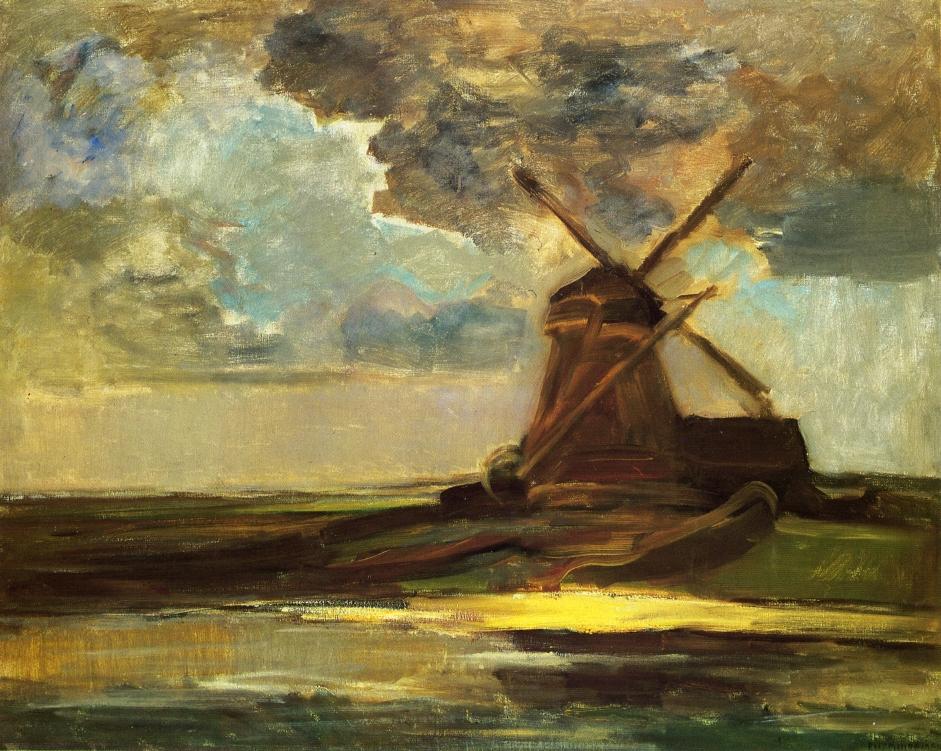 In 1918, Mondrian signed the Manifesto of Manifesto against war and individualism, and preached peace and unity. I hope to use artistic power to achieve the sublimation of life, and use abstract shapes and neutral colors to convey the concept of order and peace.
From 1919 to 1938, during this period, Mondrian discovered a new personal form, using the purest three primary colors, straight lines, planes and other elements to create geometric abstract art that was simplified to the extreme. Every detail has been carefully arranged and thought through by him, conveying the inner appearance of the spirit of all things in the world. The representative works of this period are the composition of lines and colors. The colors of the works are soft and full of light and harmonious rhythm.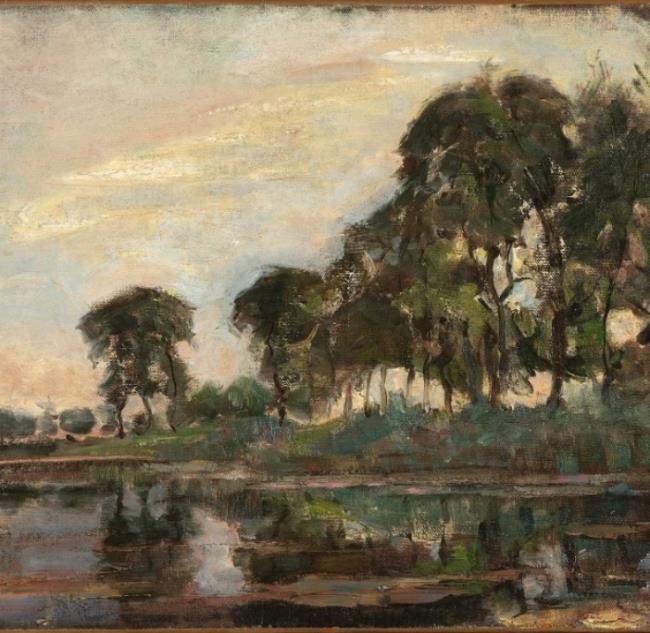 In 1940, Mondrian traveled to the United States. There, he came into contact with jazz, which brought new passion and inspiration to his later creations. He began to create rich and wonderful rhythms on the pictures. The works are brighter and more abstract than before. In contrast to the calmness of the past, there are many lively visual parts, and the black gradually disappears.
During that time, Mondrian lived very happily in New York. In addition to creating art every day, he would go to bars to enjoy jazz music. In addition, there was also a black music that was very popular with Mondrian, which is in the title of his work. Also seen: Boogie Woogie.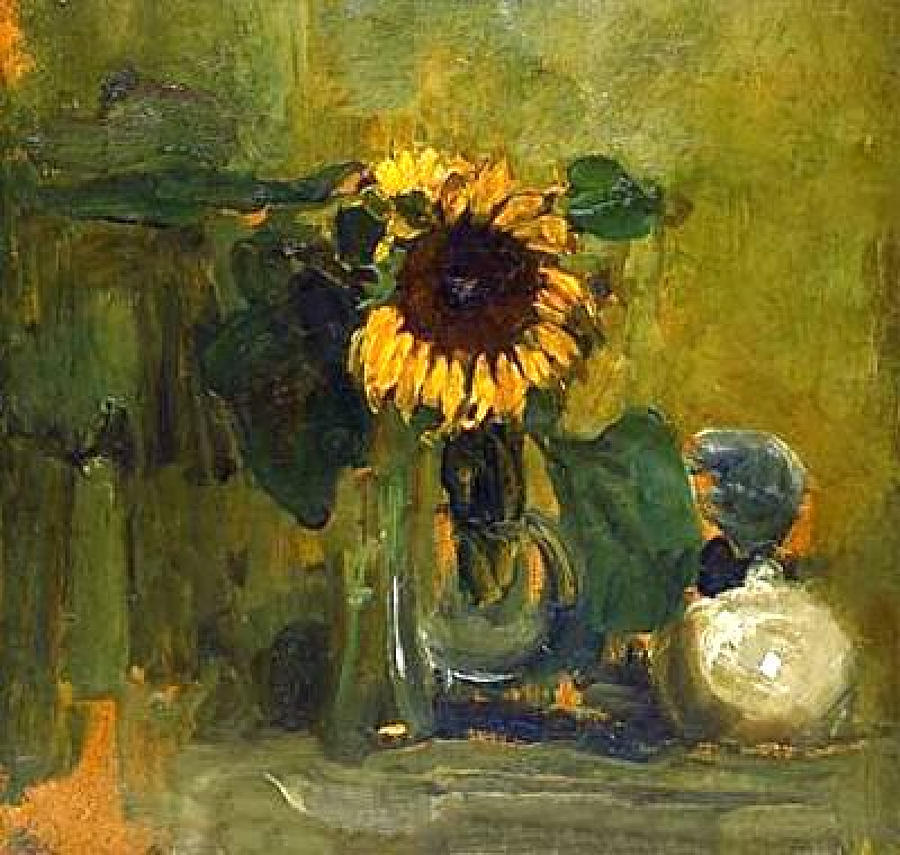 But no one would have thought that such a happy creative time turned out to be the last four years of Mondrian's life, but it was undoubtedly the most exciting time in his creative career.
From a figurative artist in his early years to a purely abstract composition of horizontal and vertical lines, Mondrian created a universal order of phenomena and the beauty of balance from his introspective perception and insight.
The style transformation of a generation of masters is not accomplished overnight, but relies on long-term exploration to find the final form of art expression.